ChangePath isn't just a charity assessment website. We're a not-for-profit ourselves. In order to continue to exist in any kind of sustainable form, we need to be able to accept donations. You might assume this is a relatively easy task (every charity needs some way of raising money) but there's a blizzard of potential web platforms out there competing to do so. To help small charities cut through this thicket of marketing, we've put together a short guide to the major Australian platforms, what they're good at, and how to decide between them.
As you would imagine, these platforms aren't directly comparable – some offer services that others do not, or have a different focus. The solutions that a large charity would be looking for are very different to what a newly established charity is interested in. For this article we're looking at the sector from the perspective of a small Australian not-for-profit looking to raise money because, well, that's what we are.
(Note: This article will only be good for a few months. Web payment platforms change their prices and offerings so often that anything published on the topic will quickly be out of date. Also, I'm not getting paid by any of these guys.)
Update Feb 2018: Added one new platform, other minor updates. If you would like your platform to be listed in this article, just let me know in the comments.
What donation platforms do
Let's take a step back. What do payment platforms actually do, and how are they helpful to your non-profit? Obviously, not all platforms offer all services, but these are some of the basic facilities that many provide.
Hosting donation pages
The bread-and-butter of many online payment platforms, they will host a donations page on your behalf, collect donations, and send the proceeds to you. This means you don't need to worry about receipts or credit card compliance. They do, however, generally take a cut of the donations you receive.
Allowing others to fundraise on your behalf
Larger platforms will often allow members of the public to create personal fundraising pages that collect money for your cause. This allows your supporters to get more actively involved and can be an entirely new donation stream. It's especially good for social media, as it allows supporters to reach out to their friends and family easily.
Hosting events
A newer addition is that some platforms will actually host entire events, occasionally handling registration and ticketing as well as donations and a web presence.
Sidenote: State-by-state registration

Charities hoping to fundraise across Australia need to register for permission to fundraise in every state and territory they hope to do so.

This is generally free, but does require a bit of paperwork and means you must have an auditor. Some more stringent states (such as WA) require all office-holders to provide current police checks.

A comprehensive guide to fundraising legislation can be found at the Funding Centre.

In general, it pays to ask whether you will need to apply in any particular state – online fundraising especially is a bit of a grey area, and many states have unwritten rules about what they consider to be in-state fundraising and what they don't. In general, it seems like you should have fundraising permission in at least one state (preferably your home state) and then check with all the other states whether you actually need to get their license. We found that WA and QLD are both happy to waive the requirement for a license as long as you don't do any direct marketing to their residents, but it's a fine line. Just send an email to confirm within your particular circumstances – better to have it in writing from the source.
Comparing charity payment platforms
This is not an exhaustive list of payment platforms, but it covers the major ones that accept Australian dollars as standard [act_tooltip title='1′ content='Companies that work in other currencies will mean that you lose out in exorbitant currency conversion fees on top of the ordinary costs.'].
The way these platforms generally make their money is by taking a cut of all donations that pass through their doors. As you'll see, the amounts they charge vary but they're often around 5%. They can also charge fees to join or annually.
Also, because I don't want anyone to think that I'm implicitly endorsing anyone, they're in alphabetical order.  (I'll explicitly endorse some platforms at the end, don't worry).

Benojo
Fees: None
Cut: Credit card charges only: 1.4% + 30c
Who can register: Any ACNC registered charity.
Pricing information: https://benojo.com/pricing/
Website: https://benojo.com/
Benojo offer a quite slick online fundraising service, especially considering it's very low cost. There are donation, fundraising, ticketing, payroll giving and volunteering tools.

DonatePlanet
Fees: Annual fee of $95
Cut:  5.5% fee, plus 2.2% credit card fees
Who can register: You don't need to be ACNC registered, or even an organisation – you can raise funds directly through an appeal linked to the Donate Planet Foundation Limited.
Pricing information: https://donateplanet.com/faqs/
Website: https://donateplanet.com/
DonatePlanet are a Sydney-based not-for-profit that hosts donation pages for charities as well as fundraiser pages. Fundraiser pages are relatively slick but minimalist – you get a single photo and some text. They don't pass on details of donors (aside from name and amount donated), which is good from a donor perspective but might be less valuable to charities.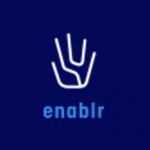 enablr
Fees: None
Cut:  0% for small-to-medium sized charities, 2.5% for large charities (plus 0.65%+10c credit card fee for all transactions regardless of charity size)
Who can register: "Charities and not-for-profits", though there appears to be a company registration as well.
Pricing information: https://enablr.org.au/why-enablr
Website: https://enablr.org.au/
A new service as of late 2017, enablr is a slick, highly functional fundraising platform with an almost unbeatable cost structure.  Offers individual donations, peer-to-peer donations, campaigns, events, and a suite of products. Worth a look.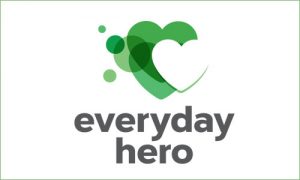 everydayhero
Fees: Annual $600+GST fee
Cut:  6.5% plus merchant transaction fees (1% to 2.45%)
Who can register: Charities, sporting clubs, schools and other organisations.
Pricing information: https://partner.help-au.everydayhero.com/hc/en-us/articles/201705937-Australia
Website: https://www.everydayhero.com/uk/
One of the larger services, everydayhero offers extremely slick fundraising pages mainly based around events and allowing the public to fundraise on your behalf. This doesn't come cheap though – they're one of the most expensive platforms both in terms of annual cost and per donation. Aimed mainly at larger, established charities.
Givebot
Fees: None
Cut:  6% fee plus credit card charges (1.4%-3%)
Who can register:  Charities
Pricing information: http://givebot.co/fees
Website: http://givebot.co/
Givebot is slightly different to the rest of the platforms on this list – donors pay via a chatbot in Facebook Messenger, rather than through a webpage. Charities can add a single image as well as some conversational text about their cause. Note that you will need to provide information on where the money has gone to every donor.
GiveEasy
Fees: Varies by plan (None to $199 per month)
Cut:  5.5% for free, down to 3.5% for biggest plan
Who can register: Unknown
Pricing information: https://www.giveeasy.org/campaign-pricing/
Website: https://www.giveeasy.org/
Interestingly, GiveEasy offers not just a fundraising platform, but also app building and a number of other more bespoke services. They also have a tiered funding model, where you get different services depending on how much you pay monthly. The fundraising pages are quite slick, with some nice editing ability.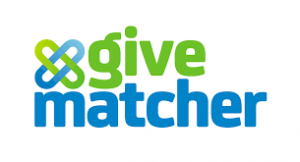 GiveMatcher (possibly defunct)
Fees: None
Cut:  If they're your only fundraising platform and you raise less than $5m, 0% (not including a 1.5% credit card fee). Large charities are charged 3.4% if they're your preferred fundraising platform, 4.5% if they're listed as an option on your fundraising page, and 6% otherwise.
Who can register: Must be a charity (registered with ACNC) as well as have an ABN
Pricing information: https://www.givematcher.com.au/faqs-for-charities
Website: https://www.givematcher.com.au/
GiveMatcher has two ways it tries to differentiate itself from the pack – a 0% charge for small charities (assuming you fundraise exclusively with them) and the fact that philanthropists can match donations. It hosts events, campaigns and fundraisers, with slick and well-produced fundraising pages where you can have updates and messages from donors. The only caveat is their strict criteria – you must be registered with the ACNC to take part. Their site has been down for some time now, and they aren't answering questions, so they may be no longer in operation.

GiveNow
Fees: None
Cut:  Credit card fees only (0.30-0.90% for Visa and Mastercard, depending on DGR status, and 1.43% for Amex.) Direct debit has no fee
Who can register: All not-for-profit and community organisations which are incorporated. No political parties or individuals.
Pricing information: https://www.givenow.com.au/about/faq
Website: https://www.givenow.com.au/
GiveNow has the honour of being the cheapest platform for charities, with no annual fees, no service fee and less than 1% credit card fees no matter what size the organisation. They've had a recent update that's expanded their feature set to include goal-based funding and different fundraising campaigns under each charity, which is a welcome addition. The features on offer are kept to the essentials – members of the public can't set up fundraisers, for instance, and there's no events functionality. Charities can set up a fundraising page and that's more or less it. Then again, it is free. Great for small charities and not-for-profits.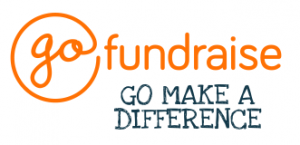 GoFundraise
Fees: Plans – from free to $230 to 'Price on application'.
Cut:  6% fee (4.95% if you pay for the premium plan) plus 1.1% – 2.1% credit card fees
Who can register: Need to be registered Australian charity.
Pricing information: https://support.gofundraise.com/hc/en-us/articles/201282100-Signing-Up-to-GoFundraise-as-a-Charity-FAQs
Website: https://www.gofundraise.com.au/
GoFundraise is heavily focused on individual fundraisers and events. Despite a very nice homepage, the actual fundraising pages on GoFundraise aren't actually that sharp. The events pages, which also have the option to coordinate ticket sales, are by contrast rather nice. They've also introduced reduced-rate fundraising pages (0.49% fee).

JustGiving
Fees: None
Cut:  5% fee on online donations, plus 1.65% processing fee
Who can register: Must be registered Australian charity or non-profit
Pricing information: https://pages.justgiving.com/charities.html
Website: https://www.justgiving.com/
The only international entrant, JustGiving is based in the UK but has a few Australian charities that utilise it. The charity pages are, just from personal opinion, some of the nicest I've seen design-wise though without donor input would look rather sparse.
mycause
Fees: None
Cut:  Varies by charity. Fees average 5% of gross donations, plus credit card fees
Who can register: Must be registered with the ACNC
Pricing information: https://mycause.zendesk.com/hc/en-us
Website: https://www.mycause.com.au/
mycause allows crowdfunding as well as donations, but has a heavy focus on donor-led campaigns rather than direct fundraising. Charity pages are decent, and obviously allow charities to change the colour of the page as well as the images, but the real focus in on people-to-people fundraising. The non-transparent funding model is a turn-off, as fees "average" 5% of donations, varying depending on the agreement with mycause.  You can get a 50% off discount if you put the mycause logo on your website.

MyGivingCircle
Fees: None
Cut:  6.5% fee plus credit card charges (usually around 1.5%)
Who can register:  Charities and not-for-profits.
Pricing information: https://mygivingcircle.org/fees/
Website: https://mygivingcircle.org/
An interesting twist on the donation page where the charities 'compete' to get additional funding – the more donors or donations they get, the more likely they are to win. It's an interesting concept, see if it fits in with your fundraising strategy. The donation pages are relatively clean with a few design quirks.
Sidenote: collecting online donations directly

Of course, these platforms aren't the only way to raise money. If you're just looking to fundraise directly, you can put a donation button on your website and avoid registering with these platforms altogether. This has some benefits, such as meaning you are more in control of the design of your fundraising page and you have more flexibility in how you fundraise. It also comes with different risks. Handling your own donations may mean more development time on your website, and depending on the platform you use may mean you need to be worried about compliance issues.

This should go without saying, but don't put a form on your website to collect credit card information unless you're ultra-sure that your security and compliance are 100%. If your finance team and IT team aren't best buddies, don't do it. PCI DSS is no joke, and if you're found to be non-compliant you're in a world of pain (and by pain I mean fines and sanctions, including no longer being allowed to have a bank account). If you don't know what PCI DSS is, step away, do not pass go.

In terms of pure payment platforms the giant in the space is PayPal, which allows charities to put a simple 'donate here' button on their website which directly links to their bank accounts. Starting at 2.6% (+ 30c) per donation and reducing to 1.1% at the top, it's better than many of the platforms we've talked about above, and if you're an ACNC registered charity they will reduce that down to 1.1%. Obviously you don't get any of the fancier features of the platforms above (such as person-to-person fundraising) but it can be a good option.

Another potential option is Stripe, and though this is slightly more technical to install it has a substantial amount more customisability. It's also cheaper than PayPal, at 1.75% + 30c per transaction.
Conclusions
From a certain perspective, it looks like we're quibbling over small change – so what if they charge 6.5% rather than 5.5%? And yet because it's over every transaction, those tiny discrepancies really add up. If a platform has services that you can't do without, then by all means use them. But track it, and make sure that you're getting more benefit than cost.
Personally, here's some takeaways:
Enablr is a leading contender, with excellent rates and a strong offering. They are (at this stage) new, so we will have to see how it works over the longer term, but for the moment it's a good option. The same can be said for Benojo.
GiveNow is free and has all the essentials, especially following their recent update. This is what ChangePath has chosen.
Beyond that, each of the platforms have positives and negatives. There's nothing stopping you registering on multiple platforms (well, aside from GiveMatcher's funding scheme).